Killarney Sleigh Rides
EXPERIENCE THE MAGIC OF THE HOLIDAY SEASON ABOARD YOUR VERY OWN SLEIGH RIDE.
Perfect for families big and small, choose between a Sleigh Ride through the twinkling lights of Killarney Town or a ramble through the winter wonderland of the Killarney National Park.
The Ultimate Christmas Holiday Experience
SLEIGH RIDE HIGHLIGHTS
Town Sleigh Ride
UNFORGETTABLE FESTIVE FUN FOR ALL THE FAMILY.
Embrace the spirit of the holiday season with a Sleigh Ride through the festive sights and sounds of Killarney Town on board your very own horse-drawn Christmas Carriage.
Park Sleigh Ride
A UNIQUE SETTING FOR THE MOST MAGICAL CHRISTMAS MOMENTS.
Experience the peace and tranquillity of the Killarney National Park at Christmas as we invite you to sit back and relax for a truly unique Sleigh Ride experience.
What's On
It Wouldn't Be Christmas Without Christmas In Killarney
Each year, Christmas in Killarney sees the enchanting spirit of the magical season whip through the town in a kaleidoscope of Christmas Magic Parades, Festive Concerts and Ceremonies, Seasonal Markets & Fairs and much, much more.

Because it's lovely weather for a Sleigh Ride Together with You…
REVIEWS FROM TRIPADVISOR
GIFT VOUCHERS AVAILABLE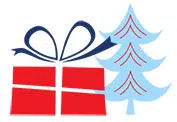 Give the gift of a magical Sleigh Ride Experience this Christmas